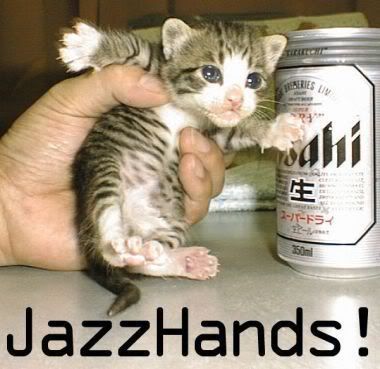 hi kids, hope you're all well!
as always, i love the weekends...
so much to do and it's almost
already the end of the month which
means
Halloween
and soon after that,
Dia De Los Muertos
... which translates
into lots of fun and activities. we plan
on going to a
parade
in the valley and
i'm going to take lots of pics with my
loverly
holga camera
! it's been too long...
this weekend i am going to make
sugar skulls
and i'm pretty damn excited! mine won't be
edible though because i got all sorts of beads
and rhinestones and shit to decorate them.
AND they're way to sweet to eat anyway. i'll
post pics later next week.
another
AWESOME
thing we're doing is
attending a rally for
barack obama
and i am
thrilled. odds are it'll be super packed and
barack will be the size of an ant... i don't
care, i wouldn't miss it for anything!
well, i should get back to work and
to playing scramble (a word game/time
killer) on
facebook
.